Re-Entry Programs for Ex-Offenders in Arizona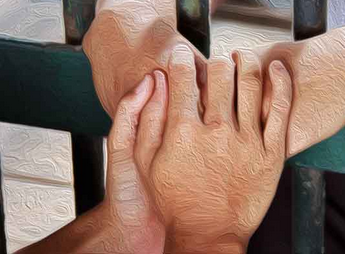 Ex-offenders seeking to return to society often encounter substantial barriers upon their release, especially in the areas of housing and employment. Housing barriers may exist dependent upon the underlying conviction of the ex-offender, as certain felony convictions may limit the housing options available to the ex-offender. Other barriers include lack of financial resources and limited family support. These issues, combined with technical issues such as computer and telephone access, may cause substantial problems to ex-offenders seeking to successfully reintegrate into society.
Here is a list of programs and websites that exist in the state of Arizona that can help ex-offenders locate housing, obtain job training and find employment so they have the opportunity to successfully reintegrate into society.
211 Arizona
211arizona.org is an excellent resource for those re-entering society following incarceration. This site contains links for assistance in finding housing, employment and education. It also contains links for resources for support groups and mental health counseling. This page even has a link for tattoo removal, in case an individual feels the need to remove tattoos that may hinder employment opportunities. The Arizona Law Enforcement Coordinating Committee's (LECC) Reentry Initiative compiled the resources that are collected on this site.
Old Pueblo Community Services
Old Pueblo Community Services provides a welcoming environment to those re-entering society after incarceration. OPCS provides services that include a transitional living program as well as a home ownership program. OPCS does not consider its transitional housing as a typical "halfway house" environment; instead, the transitional living opportunities at OPCS provide a structured community environment enriched by supportive service to help clients transition to permanent housing. In addition to housing assistance, OPCS also provides substance abuse counseling.
Hope's Crossing
Hope's Crossing provides job services for female ex-offenders as they begin the process of re-entering society. Centered in Maricopa County, this organization seeks to enable women to reconnect with their families and re-enter society armed with the skills necessary to successfully navigate the return to society following incarceration. Hope's Crossing has various programs designed to focus on social skills, life skills, career planning, resume preparation, job searching techniques and much more so ex-offenders can successfully develop the attributes necessary to maintain successful employment.
Buckeye Outreach for Social Service
Buckeye Outreach for Social Services is a faith-based organization committed to providing assistance to those individuals seeking to regain their self-reliance. B.O.S.S. offers job skills training, life skills training and computer training. It also offers GED classes and testing. This organization is centered on education and job development skills.
AWEE
AWEE (Arizona Women's Education & Employment) is an organization that offers job services to male and female ex-offenders who are determined to obtain suitable employment. The services offered by AWEE include job training workshops, computer training, educational guidance and job search assistance. Individuals have access to the internet as well as a fax machine in order to aid the job search process. There is also a job board located on this website. This organization is dedicated to providing the skills and support necessary to assist individuals obtain employment in order to gain financial independence.
The Family Service Agency
The Family Service Agency, through its Community Re-Integration Program, provides a variety of resources geared toward helping ex-offenders successfully re-enter the workforce. Services include a job search workshop that provides training in completing applications, preparing resumes and developing interview skills. Individual job coaching is available as well. This organization has a comprehensive financial literacy program that helps individuals develop money management skills in addition to obtaining employment.
Behavioral Systems Southwest
Behavioral Systems Southwest consists of a team of professionals who are dedicated to assisting ex-offenders successfully return to society. The services provided are focused on the individual. They include literacy programs, vocational training, life skills classes and job employment training.
GoodWill Arizona
Goodwill offers several Goodwill Career Centers around the state that enable ex-offenders to use free job search tools, obtain computer access, print off resumes and job applications, and have access to fax machines and telephones. These career centers often host job fairs where individuals can meet with multiple employment representatives at one location. Some career centers offer job training as well.
JobPath
JobPath is an organization dedicated to providing skills development and training to individuals including ex-offenders. JobPath participants may attend community college, work through an apprenticeship program or receive training through a trade program. This workforce development process enables individuals to obtain the training necessary to secure skills that can provide them with the opportunity to find meaningful employment for a lifetime.
These resources should be a good first start for ex-offenders looking for opportunities for employment and suitable housing following release from incarceration. Many of these organizations offer other resources designed to assist ex-offenders return to society, so be sure to inquire as to other assistance that may be available.
Find more legal articles in our articles database.